Audit of financial statements
Audit control is an integral part of each company's control procedures required for gaining the trust of clients and partners as well as managing the company.
As an independent specialist, the auditor assesses if the financial statements prepared by the company's management give a true and fair view of the company's operations. Although the auditor's opinion on the correctness of the financial statements is primarily used by information users outside the company, during the audit process we add value also to the company's management. In the course of the audit, this additional value is mainly delivered in the form of the feedback, which highlights the deficiencies identified, proposals for their elimination as well as suggestions for enhancing the efficiency of the accounting system. We present the main findings as a written report.
During the control process, we identify the risk areas, which may cause significant reporting mistakes, and develop audit procedures for these areas. The focus on the important fields enables us to conduct the audit in a more efficient way. The main criteria for choosing an auditor are an auditor's qualification, trustworthiness, availability and experience. We conduct the audit control procedures in accordance with the international audit standards.
TESTIMONIAL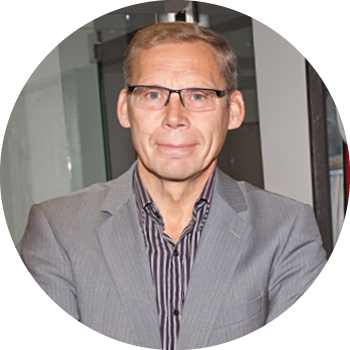 Cooperation with Mati Nõmmist began in the nineties. Our first company Cargobus was successfully launched and SEBE was about to start. We decided to involve Mati Nõmmiste with his company Rimess in building business accounting and financial reporting and auditing business operations. Time has proved this and we look forward to further long-term cooperation.
Hugo Osula
Chairman of the Management Board of Mootor Grupp AS
Agreed upon procedures
The company's management or owners may need to control some particular report rows (accounts receivable, net sales, etc.), financial reports (balance sheets, income statements) or accounting field (payroll accounting or other field). In this case, it is possible to agree upon the exact scope of work with the auditor, without ordering a full audit of the annual accounts. As a result of such procedures, the auditor presents a report with a summary of highlights identified.
Procedures prescribed by the Commercial Code
special control
opinion on non-monetary contributions' value control
opinion on the closing balance and assets' division plan of a company under liquidation
opinion on merger and division agreements.
Due diligence
Due diligence is a detailed analysis of business, financial and legal state of a company. As a summary of the analysis, a report is prepared, which provides a comprehensive view on the company.
Consultations and training related to financial accounting topics
We serve clients in Estonian, English and Russian, both orally and in writing.
Our competent auditors have provided services for 15 years. A Baltic' partner is a managing auditor who is actively participating in the audit process and bears the full responsibility for its planning and conducting.
The services are rendered in co-operation with different departments (corporate finance, tax advisory, financial accounting), which allows offering the best integrated solutions to our clients.
Grant Thornton Baltic has developed significant regional competence in the Baltics and Scandinavian countries.
Testimonial
Priit Haldma, CEO of Estanc AS
We chose Grant Thornton Baltic as our partner because we want to work with a company that provides both certainty and added value for the company's management decisions. In addition to a reliable and professional auditing service, I can always be sure of Grant Thornton Baltic's assistance in accounting, legal and risk management issues. At Estanc, we believe that business relationships at every level are primarily about partnership, and Grant Thornton Baltic is a good example of this.
Testimonial
Kadri Kassmann, Chief Accountant of Hepsor OÜ
There is nothing more certain for an accountant than a cooperative, compassionate and reliable auditor. Hepsor's brief experience with Grant Thornton Baltic confirmed that despite the difficult situation in 2020, when we were all forced to make major changes in work organization, we found a partner in Grant Thornton Baltic that met our expectations.
Our auditors' work receives top rating
Grant Thornton Baltic's Estonian audit team received the best possible rating – green level – in the Auditing Activities Oversight Board's (AJN) regular quality control inspection.
Grant Thornton Baltic's partner and head of audit services Mart Nõmper said: "AJN's recognition of Grant Thornton's audit team is very important for us. In recent years, we have achieved fast growth in the audit sector and maintaining high quality during such periods is always a challenge. But we've managed it well!"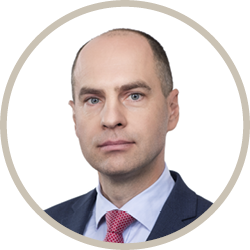 Tallinn, Estonia
Partner, Head of Audit and Assurance services, Sworn Auditor
Tallinn, Estonia
Mart Nõmper started working for Grant Thornton Baltic as an audit manager in September 2019. Mart has longstanding experience as a sworn auditor and manager – he was in charge of the audit domain at Rödl & Partner Audit OÜ before joining us.
Learn more about Mart Nõmper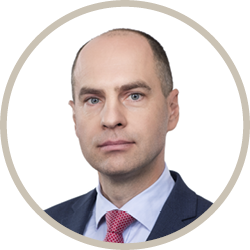 Subscribe to our newsletter
Sign up to get the latest articles by email!