The development of a company is an ongoing process that requires strong management.
Business and financial solutions depend on a rapidly changing economic environment, while the goals of owners and management, the company's development opportunities, competitors, and financing, legal and tax issues must also be taken into account.
We advise clients on all important aspects of the transaction process: finding a buyer, a candidate for a purchase or merger, initial analysis and valuation, negotiations, due diligence, structuring the transaction price, preparing legal documentation and formally closing the transaction. We also advise and support clients in Management Buyout transactions.
Transaction process
Preparation for sale
Our transaction team advises companies in preparation for sale, starting from identifying potential negative value drivers, organizing accounting, analysis and establishing effective tax structures, reviewing contracts and also pre-sale restructuring (carve out).
Strategy and finding targets
We develop a strategy for the transaction which includes a valuation of the company and structuring the deal price, identifying potential investors using the Grant Thornton international network and drafting marketing materials to approach them (teaser, information memorandum). The buy-side process includes finding potential targets, initial analysis of the targets and approaching with the opportunity.
Negotiations and letter of intent
Our team takes part and advises the negotiation process, justifying and explaining various positions to reach the best outcome and we prepare the legal documentation for signing (i.e. letter of intent, term sheet).
Due Diligence
We will manage the due diligence process sell-side, working together with the seller to provide requested information, assist with answering questions and provide a structured data room with necessary data.
When acquiring a company, we act as independent experts to conduct the legal, tax and financial due diligence in the target. We also help conduct IT due diligence to identify potential risks and make recommendations to mitigate them. This is done according to international standards and best practices in the Baltics. We work closely with our clients to develop a scope that helps them in achieving the strategic goals.
Negotiations and legal documents
Our transaction team supports you in negotiating and organizing the deal, including all legal documentation (i.e. non-disclosure agreement, letter of intent, share purchase agreement and other necessary documentation). This is to ensure that the commercial aspects of the terms are properly reflected and risks are mitigated.
Signing and completion
Completion of the transaction includes other aspects in addition to the signing of the agreement. For example, we assist our clients in preparing and submitting notices of concentration to the Competition Board for companies that have a larger market share.
Post-deal management
Managing the post-deal activities depends on the structure of the transaction as well as the findings of the due diligence. This could include advice on how to mitigate the risks found during the due diligence, terminating or negotiating the changes of agreements, integrating the companies etc.
Contact us!
Do you have any questions?
TESTIMONIAL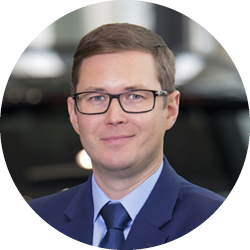 "In business, it's important to surround yourself with smart advisers, because you can't be a specialist in all fields yourself. Purchasing a company is not our everyday activity and that's why we picked Grant Thornton Baltic as our adviser. Our years of cooperation show that we made the right decision.

In autumn 2018, Grant Thornton Baltic provided consultation to us in a transaction in which we acquired the right to sell Peugeot and Hyundai
vehicles in Estonia. We acquired AFT Capital OÜ, whose subsidiary Auto Forte Tallinn OÜ was the official dealer of Peugeot and Hyundai. Grant Thornton Baltic provided advice to us in dictating the conditions for the acquisition of the companies, determining the assets to be transferred, drafting of contracts and price negotiations.
We have a very high appreciation for Grant Thornton Baltic's contribution in reviewing the contract of sale and the advisers' attention to detail when it came to even the tiniest aspects when performing the due diligence of AFT Capital."
Kristo Karilaid
Member of the management board
United Motors AS
Testimonials
A selection of purchase, sale and M&A projects done by our advisors.
Contact us
If you have similar challenges and questions, please contact our specialists.