Which companies have a responsibility to prevent money laundering and terrorism?
According to the law, accounting and auditing companies, law firms, real estate agents, traders, credit institutions, etc. must deal with the prevention of money laundering. As the state strengthens supervision, improves laws and guidelines, and the best practices on the market evolve, companies should regularly review their anti-money laundering activities.
If the Money Laundering and Terrorist Financing Prevention Act applies to your company, you must have:
a risk assessment related to money laundering and terrorist financing taking into acoount the company's activities
a documented risk appetite approved by the board
written rules of procedure by which the company hedges and manages these risks
Where to start?
It must first be clarified whether the law applies to your company. If so, have you prepared the above documents? Next, we recommend analyzing whether these mandatory documents are in accordance with the law, whether the procedures are effective and whether they are actually followed by employees. Read the article about the shortcomings our team has identified in corporate money laundering procedures.
Take a short test to find out whether your company needs to deal with anti-money laundering and how ready your company is in the field of anti-money laundering.
How can we help you?
You don't have to do everything yourself
If resources or competencies are scarce, we can help you with your analysis and identify areas for improvement. If desired, we can also advise on the preparation of the aforementioned documents. We have considerable experience in this field. Together with our team, we have helped to improve the anti-money laundering and anti-terrorist financing procedures of several organizations by assessing their compliance and enforcment and making recommendations for improvement.
How can we help you?
We offer three options.
We analyze the compliance of your company's anti-money laundering procedures with the law.
We analyze the compliance of money laundering prevention procedures with the assessment of risks and the recognition of risk appetite.
In addition to analyzing the compliance of all documents with the law, we also test how money laundering procedures are actually performed in your company.
As a result of the analysis, we identify shortcomings and bottlenecks (opportunities to improve procedures) and make recommendations.
The analysis is performed by our experienced risk management team and, if necessary, we involve Grant Thornton Baltic's legal advisers.
TESTIMONIAL
"We received valuable advice from Grant Thornton Baltic on reviewing and improving our company's risk appetite, risk assessment and anti-money laundering procedures. I liked the personal approach of the consultants – while improving the documents, the consultants took into consideration our specific needs and the company's activities."
Matti Laarmaa

Member of the board of OÜ SAGA Family Office
The activities of companies in preventing money laundering are being scrutinized
In Estonia the state is placing increasing emphasis on money laundering prevention. Therefore, companies with a duty to prevent money laundering must be prepared for more thorough and more frequent inspections to determine whether they comply with all the rules laid down by law. You can read more about the obligations of companies in preventing money laundering here.
CLIENTS SERVED
Mogo, ESTO, Estravel, Maaelu Edendamise Hoiu-laenuühistu, Berger Financial Group, Trigon Asset Management and others.
Contact us
If you have similar challenges and questions, please contact our specialists.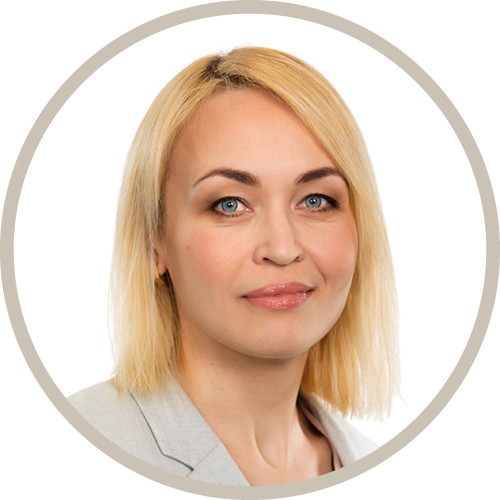 Tallinn, Estonia
Head of Business Risk Services, Senior Internal Auditor
Tallinn, Estonia
Kai Paalberg has been working for Grant Thornton Baltic since January 2019. Besides keeping the work of her department running smoothly and effectively, Kai is also responsible for performing internal audits. Kai holds a Certified Government Auditing Professional (CGAP) certificate.
Learn more about Kai Paalberg