Whether your company is just starting out, is quickly growing or has already reached a stability phase – from time to time, it requires competent advice to make the right decisions.
We will do our utmost to provide thoroughly analysed information to serve as the basis for your decisions.
Grant Thornton Baltic's business advisers will learn the nuts and bolts of your company and examine its financial indicators to provide valuable advice, and by doing so help to avoid mistakes in everyday operations and increase the value of the company in the long term.
TESTIMONIAL
The work of the Grant Thornton Baltic team was very thorough, but at the same time concise. The work was completed on time and the clarifying questions were answered quickly. We used the services of Grant Thornton Baltic for the first time and we were very satisfied.
Priit Veering,
Partner of
BPM Capital OÜ
Lithuanian company EUGESTA aqcuired well-known Estonian coffee equipment vendor
Eugesta purchased KAFO Eesti OÜ
In spring 2019 Grant Thornton Baltic provided advisory services to Lithuanian company EUGESTA Latvian unit EUGESTA un Partneri SIA for purchasing KAFO Eesti OÜ. KAFO Eesti OÜ imports and distributes coffee and coffee making equipment in Estonia.
We advised EUGESTA un Partneri SIA in the following areas:
Conducting legal, financial and tax due diligence; advising the acquisition of business; advising the negotiations of the terms and conditions of the transaction; drafting the notice for merger clearance.
Project was managed by Grant Thornton Baltic partner Eneli Perolainen, big contributions were made by our legal, tax and financial advisers Elis Vija, Aet Sallaste, Allan Kubu, Kristel Tiits, Sander Adamson and Mikk Mägi.
Read more
Grant Thornton Baltic advised investors who acquired ISS Estonia
SS Eesti AS is the largest facility management and technical maintenance services and second largest cleaning services' company in Estonia, whose customers include retail chains, educational institutions and large office and production buildings.
Grant Thornton Baltic advised investors on the acquisition of ISS Estonia's business.
Grant Thornton Baltic's advisers conducted financial and tax due diligence to identify potential risks and threats to be taken into account in the negotiation of the transaction and in the share purchase agreement.
Grant Thornton's team was led by partner in charge of advisory services and financial adviser Artur Suits, big contributions were made by our tax and financial advisers Sander Adamson, Ants Ansper, Mikk Mägi, Kaili Kallastu, Marko Rebane, Rain Roball and Christopher Roosla.
Read more
Sign up to get the latest updates by email
To keep abreast of what is happening in the economy, to receive timely information about changes in the law and the most important developments in our service areas, subscribe to our newsletter.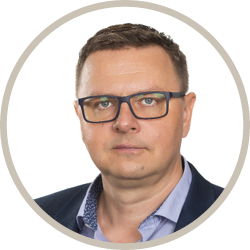 Tallinn, Estonia
Partner in charge of advisory services
Tallinn, Estonia
Artur Suits has extensive knowledge and skills in both business advisory and auditing with over 20 years of experience in both fields. Artur works at Grant Thornton Baltic since 1996. He is a partner and member of the management board of the company. Artur is also a member of the Estonian Auditors' Association.
Learn more about Artur Suits