Intelligent automation is here to stay, and it is more than ever changing the ways businesses operate.
The ultimate objective being improved customer/employee experience through increased efficiency and ease of use. Intelligent automation encompasses anything from robotic process automation (RPA) - ridding the business from simple and repetitive tasks, e.g. manual data entry - to artificial intelligence (AI) providing prescriptive and predictive analytics and insights from big data.
Our team will aid you in determining your business' needs and opportunities, as well as model the business processes accordingly to provide the best user experience and efficiency possible.
Intelligent automation includes:
Integrations (API)
Robotic Process Automation (RPA/RDA)
Business Process Management
AI
Project management, as effective as it gets.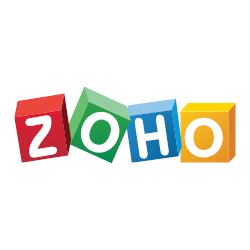 Zoho Projects is a cloud-based project management tool that helps you plan your work, track it efficiently, and collaborate with your team wherever they are.
Transform your business with the world's favourite project management software.