Due diligence provides a detailed overview of the company. Due diligence is an important part of every purchase transaction, helping investors to take a closer look at all aspects of the company before the planned transaction. The information gathered during due diligence is also used in negotiations and helps to identify the risks to be hedged in the sales contract.
Due diligence is a thorough business, financial, tax and legal analysis of the acquired company. As a result of the analysis, we will prepare a report that provides a detailed overview of the audited company so that you can make an informed decision. This allows for a better understanding of the company's business model and key growth factors, the risks identified in the analysis and recommendations for dealing with them. The information gathered during due diligence will also be used in negotiations.
The extent of due diligence depends on the transaction and the controlled entity, but may focus on, for example:
Quality of earnings - validating management adjustments, considering findings in the due diligence and one-off items, and the impacts of accounting estimates;
Historical trading results - analyzing growth drivers, top customers, revenue and margin development per client, segment or product and KPI's relevant to the field;
Analysis of net debt to identify potential debt-like items and the seasonality and requirements of working capital;
Quality of financial and management reporting - commenting on the finance functions and controls, reporting and budgeting process etc.
Financial due diligence
Financial due diligence varies notably from a financial statement audit, as it analyses and explains the reasons and drivers behind the financial numbers and changes in business performance.
The scope of the due diligence depends on the company and we work together with you to put together a scope that will help you in achieving your goals.
A thorough due diligence will help you reduce risks, identify key matters for purchase agreement negotiations and post transaction integration of the target, and make sure there are no surprises at later stages.
TESTIMONIAL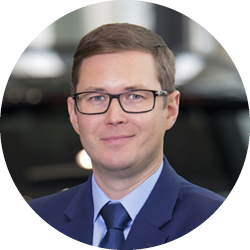 "In business, it's important to surround yourself with smart advisers, because you can't be a specialist in all fields yourself. Purchasing a company is not our everyday activity and that's why we picked Grant Thornton Baltic as our adviser. Our years of cooperation show that we made the right decision.

In autumn 2018, Grant Thornton Baltic provided consultation to us in a transaction in which we acquired the right to sell Peugeot and Hyundai
vehicles in Estonia. We acquired AFT Capital OÜ, whose subsidiary Auto Forte Tallinn OÜ was the official dealer of Peugeot and Hyundai. Grant Thornton Baltic provided advice to us in dictating the conditions for the acquisition of the companies, determining the assets to be transferred, drafting of contracts and price negotiations.
We have a very high appreciation for Grant Thornton Baltic's contribution in reviewing the contract of sale and the advisers' attention to detail when it came to even the tiniest aspects when performing the due diligence of AFT Capital."
Kristo Karilaid
Member of the management board
United Motors AS
Testimonials
A selection of purchase, sale and M&A projects done by our advisors.