Grant Thornton Baltic is now third in the rankings of auditing firms. We caught up with Grant Thornton Baltic OÜ partner Mati Nõmmiste.
What produced the good results in 2019?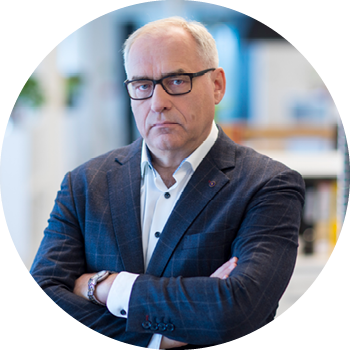 Our financial year starts 1 July and ends 30 July. Thus, financial year 2019-2020 included both a period of general economic growth up to March 2020 and the impact of the coronavirus pandemic, a period of lockdowns and isolation. Whether economic times are good or bad, we have the best team, and they're capable of achieving the set goals. Another factor in our success is certainly our clients. The third factor that allows us to enjoy success is our good cooperation with Grant Thornton Baltic's Latvian and Lithuanian colleagues. We have quite a few clients who use our services in all three Baltic states. We also provide business advisory services, and growth in this field was supported by the active mergers and acquisitions market, where we offered financial, tax and legal advisory. Secondly, we see that more and more companies are outsourcing accounting and payroll services – and that is grist for our mill. Unfortunately, we weren't able to completely meet our planned targets – instead of 22.2% growth, we posted a figure of 13.6%.
How has 2020 progressed so far?
As there is much about the future that is unclear, we set our plans for the 2020-2021 financial year starting 1 July based on the level originally set for last year. Naturally, when we drew up the budget, we had to look at our expenses very thoroughly, and it meant having to lay off some of our employees. We are currently on track to meeting our goals and it appears that we can even outperform our expectations.
How has the sector as a whole fared?
Considering the general economic trend, the last financial year saw good growth in the audit sector – about 2 per cent. There were probably a number of reasons why this was so – auditors were busy auditing activity in the previous period, which was not yet affected by the corona crisis. Secondly, during more complicated economic times, there is a greater need for trustworthy information and that is exactly what auditors generate through their work.
What were your most recent major transactions or investments?
The most important investment is the implementation of new software that covers billing, project management, customer management and marketing needs.
Are you planning major changes for next year?
We haven't planned any big changes for the season ahead, but we are keeping the company on standby for growth. For instance, we've increased our internal audit team, and we are becoming more active on advising companies and organizations on data protection topics.
Will 2021 see a recession?
In light of the news on vaccines, there is hope that there won't be a major contraction. We hope for the best, but have to be prepared for the worst.