Siiri Antsmäe, head of internal audit unit of Grant Thornton Baltic passed the certified internal auditor examination in May and was awarded the CIA certificate.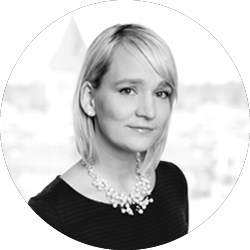 Siiri Antsmäe also holds the certified government auditing professional (CGAP) certificate.
The qualification requirements for internal auditors are stipulated in the Auditors Activities Act. Pursuant to law, a non-certified internal auditor is not allowed to issue audit reports. This means that a minimum of one internal auditor of the internal audit unit – the auditor who approves the audit reports and takes responsibility for the quality of the work – must hold a certificate. Even if the internal audit service is outsourced, the internal auditor providing the service must be certified. Two types of certificates are available:
Certified Government Auditing Professional (CGAP)
Certified Internal Auditor (CIA)
The CGAP certificate grants the right to issue and approve internal audit reports in public-sector organisations and, pursuant to the Auditors Activities Act, in public-interest entities. The CIA certificate grants the right to issue and approve internal audit reports in private-sector companies, credit institutions, insurers and publicly traded companies.
According to the Auditors Activities Register, 35 people in Estonia have passed the CIA examination and have been awarded the qualification of a certified internal auditor by the Ministry of Finance. Nearly a half of these individuals provide internal audit services to private-sector clients.
Alongside Siiri Antsmäe, the internal audit unit of Grant Thornton Baltic has two more internal auditors with a CGAP certificate. The Grant Thornton Baltic team also includes a CISA-certified IT auditor as well as ISO 9001:2008-certified lead auditor and internal auditor.
Established in 1992, Grant Thornton Baltic is among the leading audit and outsourcing service as well as tax, legal, financial and business consulting service providers in the Baltic States. With offices in Estonia, Latvia and Lithuania, the company is managed by local partners with extensive knowledge of the specifics of each country and market. In 2012, the company became a member of Grant Thornton, gaining access to the advantages provided by this global network with more than 42,000 employees in over 130 countries.