Grant Thornton Baltic's ranks are gaining a new sworn auditor – Audit Manager Martin Luik, who has been working for us for 9 years, passed his professional examination for the corresponding position!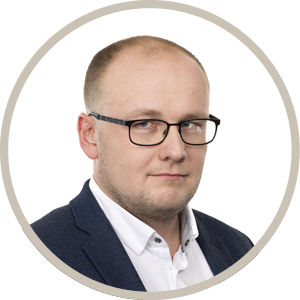 Martin, who has experience in accounting, financial management and production accounting, joined Grant Thornton Baltic in 2013. His colleagues chose him as "Auditor of the Year" in 2019, and in 2021, he won an award for "Development Leap of the Year."
In the Auditors' Association newsletter, Martin described his path to auditing: "I had previously been working in the accounting field as a side-line to my studies and actually it was fairly tedious to sum up the figures to the nearest cent – every month for the same company. When I learned there was a job where the accounting of different companies could be examined, I looked for a position as auditor's assistant."
Now sworn auditor, Martin has made it his goal to improve companies' quality of reporting. As a result, he is glad when the financial reports of companies he is auditing are in order and an auditor can issue an unqualified opinion.