Internet has become an organic part of the buyer's journey, thus, making digital marketing a necessity for the 21st century business.
Your customers' purchase decisions are increasingly influenced by their previous exposure to your brand and value offering online, be it through social media advertising or influencer marketing.
The reason why we love digital marketing is that it is data-driven – not only can you better engage with your audience, but you get a clearer overview of who your biggest fans are and what is the ROI and conversion ratio of your marketing efforts. Our certified digital marketing specialists will help you hone down on your target audience and identify the most suitable online channels for meaningfully engaging with them.
We can help you in the following areas:
SEO
Google Ads
Facebook Ads
LinkedIn Ads
Social Media
Influencers
Marketing Automation
Automate your marketing processes with ZOHO CRM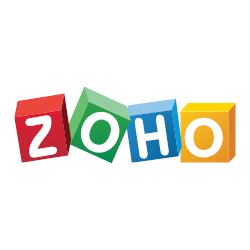 Everlasting customer relationships are built on the world's favourite CRM. Zoho CRM empowers a global network of over 150,000 businesses in 180 countries to convert more leads, engage with customers, and grow their revenue.
Transform your business with the world's favourite customer relationship management software.