We provide a full service (including all DPO's tasks) or the opportunity to use our experienced advisors in primary or supporting function in focused activities (e.g. vendor or risk management, DSAR management, monitoring compliance with data protection legislation, use and administration of data protection governance and management software and environments).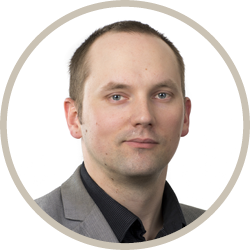 Tallinn, Estonia
Data Protection and Cybersecurity Adviser
Tallinn, Estonia
Indrek joined Grant Thornton Baltic in 2021. He has previously worked on data protection issues in both the public and financial sectors. In his work, Indrek considers good communication important, because data protection is based on the so-called human factor and without teamwork, success will not be achieved.
Learn more about Indrek Keis