Grant Thornton Baltic's services include a wide range of People & Culture and human resource management services:
analysis of human resource management and other personnel-related processes (personnel audit)
introduction of human resource management and personnel-related processes in the company
recruitment advice and support for recruitment projects
human resource documentation and job management consultancy
conducting human resource surveys
the provision of the services of an in-house human resources manager and / or human resources specialist
work environment and occupational health counseling
Who may need human resource management services?
The need to outsource human resource services can arise for both large and small companies.
A small company may lack the resources to hire a full-time human resources manager, and there might not be enough work for the full-time position. In a large company, specific knowledge may be required from time to time, for example in employment law, or a large-scale recruitment campaign may be required, in which the advice and strength of its staff will be limited.
Grant Thornton Baltic offers you the opportunity to outsource the human resource services in exactly the amount and in the part of the work you need at the moment.
We offer a full service, which means covering the entire field of human resource management: recruitment, personnel accounting, documentation, people development, etc. It is also possible to outsource only some services, such as recruitment or the preparation and organization of personnel documentation.
Why to outsource?
The main reason for outsourcing is saving time and money and being able to focus on your core business. Modern human resource management requires both thorough knowledge and experience in the field as well as coping effectively with routine administrative activities. The latter means that administrative work segments should be automated as much as possible. It may not be possible or sensible for a company to build all of this from scratch.
By choosing Grant Thornton Baltic as your partner, you can be sure of the following:
Arvestame Teie vajadustega, kuulame tagasisidet ja hoiame Teid oluliste teemadega jooksvalt kursis.
Arvestame Teie vajadustega, kuulame tagasisidet ja hoiame Teid oluliste teemadega jooksvalt kursis.
Your projects are managed by experienced professionals who are familiar with the market and your business area.
Efficiency and thoroughness
Your human resource processes are thoroughly mapped and effectively executed.
Smooth recruitment process
We guarantee the smooth recruitment and on-boarding process of the new employees.
The documentation is in order
The documentation related to your people is in order, up-to-date and complies with the requirements of the law.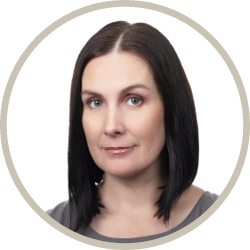 Tallinn, Estonia
Head of People & Culture, Leading Adviser
Tallinn, Estonia
Marge has over twenty years of experience in the field of human resources. She is responsible for managing people related projects and processes and specialist' recruiting and on-boarding.
Learn more about Marge Litvinova
Contact us
If you have similar challenges and questions, please contact our specialists.