We provide practical training to various groupings and tailor the training to the client's needs, encompassing all aspects of data protection and cyber-hygiene.
We also organize various public trainings. Take a look at some of our data protection and information security training courses we have done below.
Training calendar
Check out all of our upcoming training sessions
See more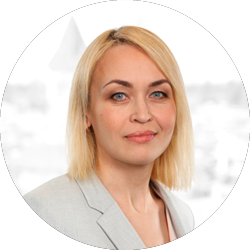 We have conducted numerous trainings on various data protection subjects:
Data protection and cyber-hygiene tailored to the needs and audiences of organisations
Data markets, why do we need data protection
Lessons learned from data protection fines in Europe
Data protection in employment (together with leading legal advisor Kristel Tiits)
Data protection seminar – data mapping and documenting data processing
Data protection seminar – ensuring compliance of documents and processes
Data protection seminar – risk assessment methods and conducting DPIA
Do you need tailor-made data protection trainings for your organisation and/or audience?